Sex to Superconsciousness:
tantra journey through chakras
Workshop for men and women, for couples and singles
Chalet Zoška, Modra, Slovakia: 18.10.-20.10.2019; Teachers: Amrita and Jonathan
Cleanse yourself from negative emotions, awaken your sensuality and open up to passion for life.
Do you have the feeling of being stuck in your life?
Do you suffer emotional ups and downs, depression, numbness, anger or frustration?
Do you need to awaken your life-force energy and get more motivation and spark in your life?
Or are you simply on your path of self-development and searching for high quality workshops for unlocking your chakras?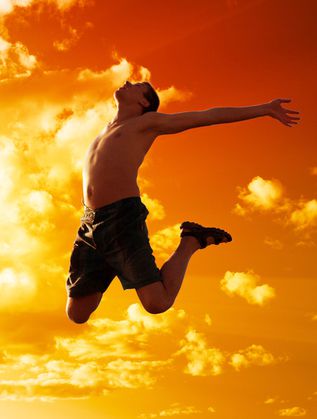 There is a solution to this.
Imagine how it would be to:
Experience a restart on all levels, so your life can get a completely new direction.
Release stress, tension and emotional baggage.
Boost your energy, creativity and inspiration.
Know how to handle your emotions and emotions of others.
Feel alive, motivated and return back to your authentic self.
Join this transformational seminar with sacred techniques and experience a break-through in your life.
"It was very good. Lots of joy and practical methods to use at home. Incredible, deep experiences and insights into my psyche and sexuality. I am growing in my self-confidence and love. I know my body better. Emotional wounds could heal."
2nd Chakra
emotions, sensuality and fluidity
This workshop will help you to:
Unblock and activate your second chakra.
Awaken your life-force kundalini energy.
Release blocks in specific organs in the body for healthy flow of energy.
Experience the death of the old patterns, that are blocking you and be reborn into a new chapter of your life.
Rewrite the blueprint of your birth.
Open up to flexibility and a harmoic flow with life.
Transform negative emotions such as fear, anger, grief and stress into trust, spontaneity, inspiration, harmony, love and joy.
Embrace your emotions the way they are and learn how to express them in a healthy way.
Awaken your sensuality, sensitivity and pleasure.
Heal sexual dysfunctions: impotency, frigidity, premature ejaculation, inability to have an orgasm.
Open up to passion and motivation for life.
"Fabulous and freeing rediscovery of myself. I have realized that I am the universe and the universe is me. There is nothing outside of it. Only now I am able to allow and embrace qualities of my life fully! I feel fully nourished as if the air, the prana was running through my whole body."
Experience ancient meditations
Forget boring mental techniques. On the seminar we move together into a deep transformational process through ancient tantra techniques, Osho meditations, sacred rituals, emotional release, intuitive dance, sharings, massages,  breathing exercises and techniques to activate your chakras and unblock energy. 
These meditations were channelled by tantra master Mahasatvaa Ma Ananda Sarita.
The whole process is safe, beautiful and playful. Through this training you have a chance to discover your true self and open up for more love, ecstasy, inner wisdom and Godliness.
"I feel fully complete and satisfied. Every session, meditation, exercise and technique was unique, original and individual..."
Feel safe being held by accredited Tantra Essence teachers:
Tantra teacher, holistic therapist and healing channel. Amrita is deeply in love with Tantra as a Spiritual Path to Enlightenment. She is fascinated by its transformational power to unlock your full potential and bring you back to love and connection. Her powerful energy, together with the ability to create sacred space leads the group into deep transformation.
Passionate teacher of Tantra, Yoga and Meditation and Skilled Therapist, Jonathan has also raised two children and spent 27 years in Business. This gives him a deep empathy with those integrating a spiritual practice with everyday life. He uses movement, breath and pleasure to nurture an embodied path of self-development and connection with spirit.  
Both teachers have many years of experience with tantra, meditations, self-development, healing and energy work. They have done numerous intensive trainings to work with groups and individuals. They are highly qualified Tantra teachers.
"Teachers were amazing, authentic with pleasant appearance. I admire the calmness of Jonathan, as if he was caressing me with his voice. Amrita is admirable in her authenticity, she knows what she is talking about and how to deliver it. Thumbs up to the teachers. :)"
Meditate in a beautiful Chalet Zoška
Venue:  Chalet Zoška, Modra, Slovakia, (2 hours drive from Vienna)
GPS: N 48.38335° E 17.27441°
Dates: 18.10.-20.10.2019
Registration is on Friday at 8:00 - 9:00
Workshop starts on Friday at 10:00 and finishes on Sunday at 17:00
The program is every day from 7:30 - 22:30
Teachers: Amrita and Jonathan
Language: Slovak with translation into English
---
Your place will be fully booked after receiving the payment. The deposit is non-refundable.
Detoxify food: breakfast, lunch and dinner. Delicious vegetarian detoxifying food. Bonus is a healthy cake during tea time 😉 No sugar, coffee, drugs or alcohol during the whole group.
Accommodation: rooms for 3-4 people with shared bathrooms. Bed linen is provided. 
Prices for
accommodation and food
Option A: 142,- €
arrival on Thursday evening with dinner at 19:00
Option B: 135,- €
arrival on Friday morning with breakfast
This is to be paid in cash upon your arrival.
Any inquiries about accommodation and food please contact:
Surya Katka Štěpánková, katkastep5@gmail.com,
tel.: 00421 903 608 455
Places on this workshop are quickly getting full
I like it but I feel little bit nervous about it.
Yes, the topic of sexuality and relationship is very sensitive. It is hitting the nail. You may feel fears, uncertainty or excitement. It indicates that there is a big break through possible for you. Transformation happens on the edge, where we move out of our comfort zone. You can relax. The whole seminar is carried in a very loving, playful and safe way. You will be led by professional teachers and a whole team of experienced assistants. We respect your boundaries and everything is under your control.
Do I have to get naked on the workshop?
You don't have to do anything on the seminar and still get the full benefit. Everything is under your control. You decide to what degree you want to participate and how. Some exercises might involve nudity, such as massages. You can however decide what clothes you will leave on so you can feel safe and relaxed. With sexual energy you can work fully dressed and without touching.
If I don't have a partner, will I have to work with a stranger?
Some meditations are done in group, some with partner and some alone. You can choose your partner or you can work alone.
What kind of people attend these workshops?
Amazing! Each time it is a meeting of very nice conscious people who would like to move on their path of self development in the area of relationships and sexuality in a respectful manner. It often happens that you find new life friends.
This workshop will help you to:
Go through deep personal transformation.
Experience restart in your life on all levels.
Use your emotions as a portal to discovering your divinity.
Open up to your authenticity, spontaneity and pleasure.
Enjoy a few days just for yourself
Switch off from your daily life duties.
Enjoy three days of bliss in an oasis of serenity and peace at chalet Zoška.
Experience a unique program of channelled techniques which will catapult you into a state of divine bliss.
You will be supported by world class teachers and qualified team of assistants.
Learn practical meditations, which you can do at home, to return to your center anytime you need.
Detox your body with delicious vegetarian food.
Meet and connect with conscious people who are on the same vibration.
Do you like it but the dates don't work for you?
Leave your e-mail address and I will let you know, as soon as I know, the new dates.
Your data are safe with me. I process it in accordance with GDPR.