Tantra - Goddess Essence:
Women's Training for the New Dawn
Slovakia: 2023; Teachers: Amrita and Tanmaya
You know there is more inside of you, but you don't know how to unlock your full potential?
Are you blocked by fears, insecurities and doubts?
Do you want to have the power to create your life according to your wishes?
Do you need a radical change but you don't know how?
Or
You would like to unleash more of your feminine essence?
Are you looking for high quality seminars?
Imagine, how it would be to:
Live your life full of passion, ecstasy and bliss.
Having abundance of love and be surrounded by loving people.
Perceiving your work as a space where your creativity can be fully expressed.
Feeling contentment and gratefulness for your life.
Be deeply connected with the source and intuitively know how to walk in alignment with your Soul calling.
This is not just a dream. It is a potential that each woman carries inside.
Join this transformational seminar with sacred techniques and experience a break-through in your life.
"Effect of the seminar was for me absolutely the best... perfect. I cannot even describe it with words... I am touched, pleasantly surprised how it affects my physio and psyche. It was totally amazing. You need to experience this and try it on your own skin. I heartfully recommend to everyone to experience something this spectacular and divine..."
7th Chakra - Female Spirituality
This seminar will help you to:
Step onto the path of your Soul and touch your true nature.
Heal your feminine wounds and free yourself for love and pleasure.
Take your life firmly into your own hands and learn how to create Heaven on Earth.
Free yourself from limits of the past and the future, so you can fully embrace the present moment.
Get an insight and understanding of your woman's Soul.
Awaken your inner strength and natural self confidence.
Express your emotions in a safe way.
Open your heart to unconditional love.
Use your sexual energy for higher states of consciousness.
Allow your intuition to lead you.
Connect with your body to find out what messages it has for you.
Unveil your full potential and live the life of an ecstatic Goddess.
Become the Goddess you are.
"I feel fully fulfilled and nourished. I feel peace, calmness, gratefulness, closeness on all levels. I feel that just by attending this seminar I have become a beautiful and love filled Goddess :). Yet at the same time I feel the desire to work on my-self further."
Experience ancient meditations
Content of the seminar
Forget boring mental techniques. On the seminar we move together into a deep transformational process through ancient meditations, sacred rituals, intuitive dance, sharing, massages, emotional release, channeling, sacred geometry, breathing exercises and techniques to activate your chakras and unblock your energy. 
These meditations were channeled by tantra master Mahasatvaa Ma Ananda Sarita.
The whole process is safe, beautiful and playful. Through this training you have a chance to discover your true self and open up for more love, ecstasy, inner wisdom and Godliness.
"I feel fully complete and satisfied. Every session, meditation, exercise and technique was unique, original and individual..."
Feel safe being held by accredited Tantra Essence teachers:
Tantra teacher, holistic therapist and healing channel. Amrita is deeply in love with Tantra as a Spiritual Path to Enlightenment. She is fascinated by its transformational power to unlock your full potential and bring you back to love and connection within few moments. Her powerful energy, together with the ability to create sacred space leads the group into deep transformation.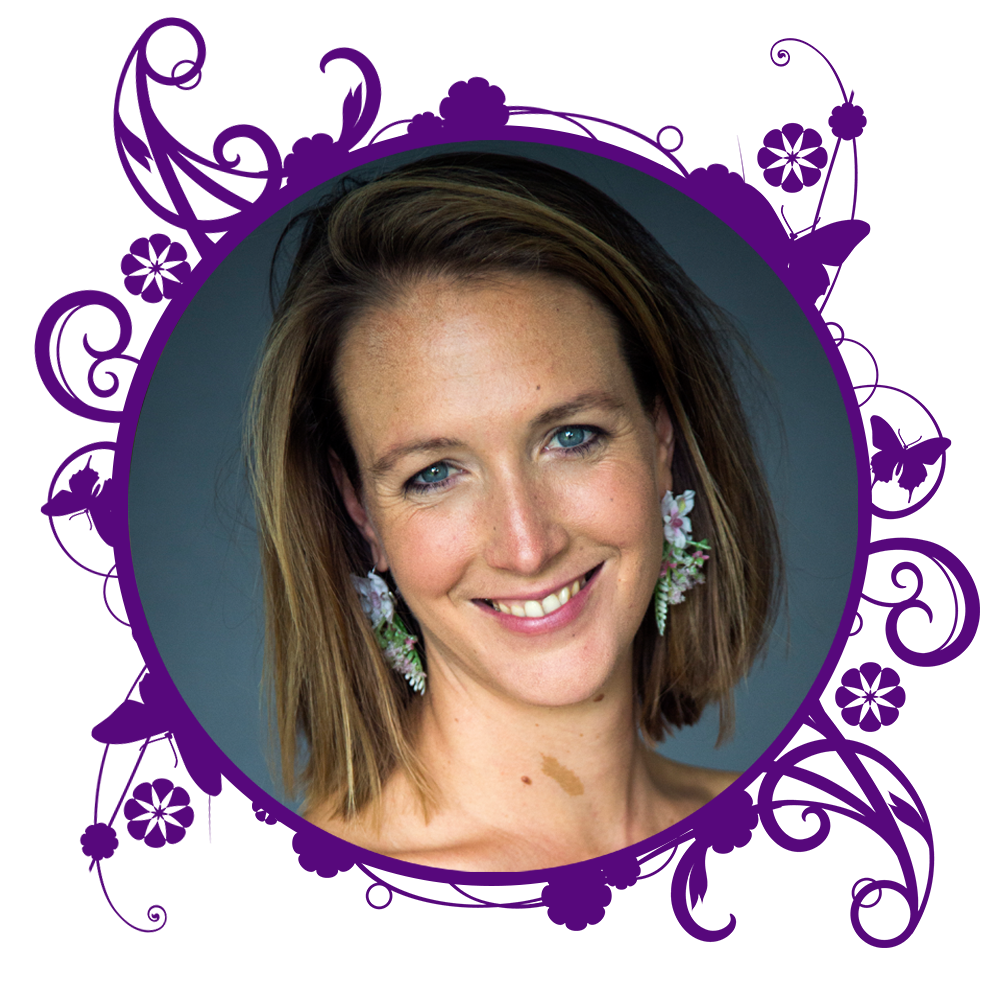 Her light and playful approach to teaching is balanced by her profound depth of experience in meditation and personal development. With her deep passion for Tantra she invites her students to let go and experience the magic that can happen when we embrace who we are meant to be and open up to meditation and healing. 
Both teachers have many years of experience with tantra, meditations, self development, healing and energy work. They have done numerous intensive trainings to work with women, groups and individuals. They are highly qualified Tantra teachers.
"Experiencing the seminar with Tanmaya and Amrita is a break-through life experience. They create a very safe and beautiful space, where everyone can heal their own inner wounds, touch their inner essence and experience trust, love and opening."
Meditate in the beautiful guest house Na Slnečnej Stráni
Venue:  Guest house Na Slnečnej Stráni, Vyhne 363, Slovakia, 
GPS:  48.503771 / 18.803945
Dates: planned in 2023
Registration is on Friday from 8am-9am.
Workshop starts at 10am, ending on Sunday at 5pm.
Every day program starts from 7:30am till 10:30pm, with breaks.
Teachers: Amrita and Tanmaya
Languages: Slovak and English
Discounted price finishes in:
Your place will be fully booked after receiving the payment. The deposit is non-refundable.
Detoxification food: breakfast, lunch and dinner. Delicious vegetarian food. Bonus is a healthy cake during tea time 😉 No sugar, coffee, drugs or alcohol during the whole group.
Accommodation: rooms for 2-3-4 people. Rooms are with their own bathrooms. 
Price for accommodation and food
You can come on Thursday evening or Friday morning. The price stays the same. 
This is to be paid in cash upon your arrival.
Any inquiries about accommodation and food please contact: Surya Katka Štěpánková 
katkastep5@gmail.com, tel.: 00421 903 608 455
The dates will be set up later on. If you sign up and the dates won't fit you, we will refund you your deposit.
"I have attended many seminars, but these held by you Goddesses, are the best ones I have ever experienced. They are high quality, with amazing surroundings, energies and program. I am looking forward to your next workshops because the two that I have done, have made a big shift for me. I will recommend you everywhere I go. I love you."
Places on the seminar are quickly getting full
This seminar will help you to:
Go through a deep personal transformation on all levels.
Activate your full potential and open up for bliss.
Embrace and celebrate all aspects of self.
Use all that you are as a portal to your divinity.
Enjoy a few days just for yourself
Switch off from your daily life duties and recharge yourself.
Enjoy three days of bliss in an oasis of serenity and peace in guesthouse Na Slnečnej Stráni.
Experience a unique program of channeled techniques which will catapult you into a state beyond mind.
Learn practical meditations, which you can do at home, to return to your center anytime you need.
Be supported in your process by professional teachers and skilled team of assistants.
Detox your body with delicious vegan food.
Meet and connect with conscious women who are on the same vibration.
Do you like it but the dates don't work for you?
Leave your e-mail address and I will let you know, as soon as I know, the new dates.